About Us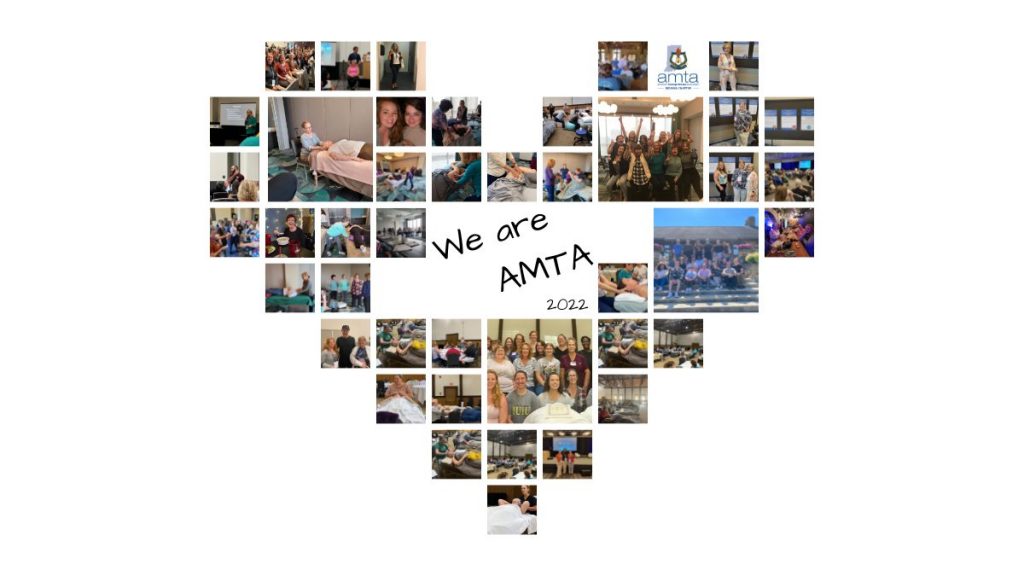 AMTA is the leader in advancing the massage therapy profession
The American Massage Therapy Association, the most respected name in massage therapy, is the largest non-profit professional association serving massage therapists, massage students, and massage schools.
The association is directed by volunteer leadership and fosters ongoing, direct member-involvement through its 51 chapters. The AMTA works to advance the profession through ethics and standards, the promotion of fair and consistent licensing of massage therapist in all states, and public education on the benefit of massage.
How is AMTA Different?
AMTA is the only national, not for profit massage therapy association dedicated to serving members while advancing the massage therapy profession.
AMTA is the association of massage therapists for massage therapists
AMTA has a history of commitment to service through standards that advance the profession, and engaging members in leadership roles to ensure value and relevance to members.
AMTA has open communication with members at both the state and national level. AMTA wants hear what is important to their members. Shared information is used to better our industry.
Because states are unique, each state has active chapters providing volunteer opportunities and leadership development, government relations at the state level, and continuing education.
The Indiana Chapter is dedicated to the mission and goals of the AMTA.